Category Archives:
humour
many of the women who sell their bodies are increasingly struggling to attract paying clients because their shop windows are obscured by selfie-snapping tourists, interested in free photo-ops rather than paid sex.
LOL! 🙂
The Dutch capital's first female mayor is trying to find a solution. Femke Halsema is preparing to set out a range of measures to help the sex workers escape the cameras' glare.

"It's the biggest free attraction park in the whole of Amsterdam," says Frits Rouvoet.
No doubt!
"If they want to make a living, they have to stand in the window but there are many, many men coming. From England, Scotland, Ireland. Drunk, screaming, trying to make pictures."

Young women try to hide their faces, as tourists gawp and brandish their smartphones. For many this is a secret life. Having their photo placed on social media could see them ostracised by their families.
Aw; so sad… Not! Their choice to ho themselves…
The hos themselves can't resist smartphones: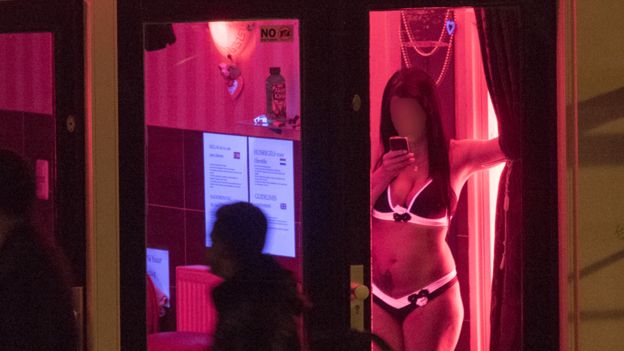 So they really oughta be more understanding. 😉